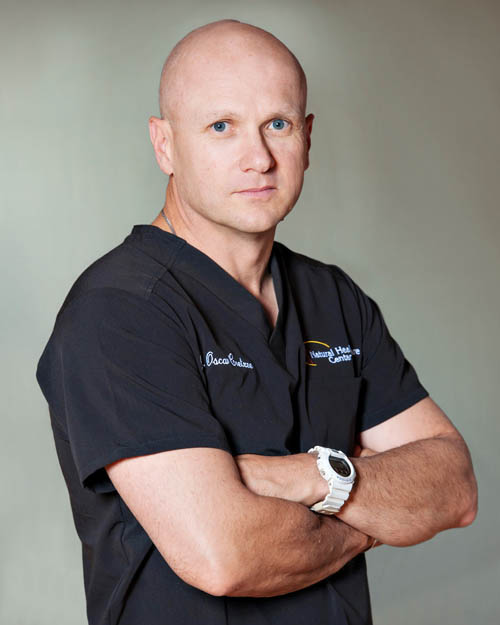 Dr. Oscar Coetzee
Director of Clinical Nutrition
Motivated by his desire to reverse the chronic illness epidemic, Dr. Coetzee continues to be a pioneer in the field of nutritional science. Dr. Coetzee specializes in metabolic syndrome, intestinal permeability, type 2 diabetes, sports performance, and most chronic inflammatory diseases. Prior to joining Natural Healthcare Center, Dr.Coetzee served as a drug counselor, suicide intervention advisor, and co-dependency specialistat Fair Oaks Hospital in Summit, NJ.
Dr. Coetzee was born and raised in South Africa, where he completed his military schooling and earned bachelor's degrees in criminology and psychology. He has also earned a master's degree in human nutrition from the University of Bridgeport, a PhD in holistic nutrition from Clayton College of New Hampshire, and a Doctor of Clinical Nutrition (DCN). Dr. Coetzee finished his second doctorate from Maryland University of Integrative Health, with a specialization in nutrigenomics.
In 2012, Dr. Coetzee joined the faculty at Maryland University of Integrative Health, where he was offered a full-time faculty position and received ranking as "associate professor" in 2018. Dr. Coetzee is also the Associate Director of the Nutrition Tract in the Doctor of Health Science Degree at the University of Bridgeport and an adjunct faculty member.
Dr. Coetzee is a Certified Board Supervisor for the Certified Nutrition Specialists and is currently on the national board exam committee for the National Association of Nutritional Professionals. In 2017, Dr. Coetzee received the "Great Esteem Award" at Maryland University of Integrative Health for his dedication to student performance.
---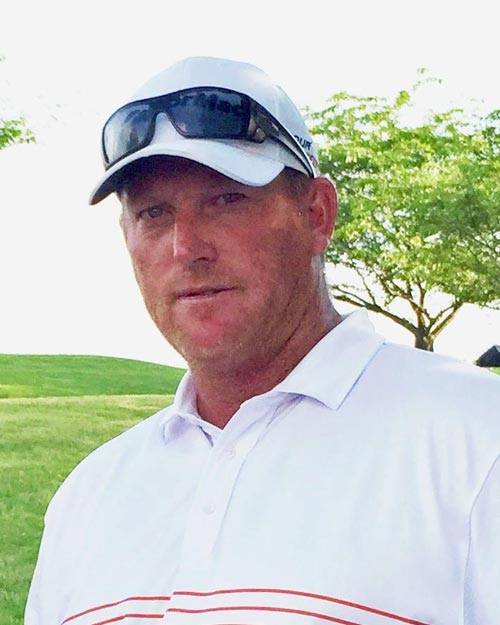 Patrick McGuire
PGA Professional
Patrick McGuire had a vision that was years ahead of his time, a vision for a golf academy comprised of a unified team of coaches with the most innovative technology available. He wanted an academy that taught more than just the full swing, but also short game, putting, course management, and so much more, all while using scientific data to make the students better.
Nearly 10 years later, McGuire's dream has become a reality as the Raspberry Golf Academy has become the premier destination for golf instruction in Northern Virginia and beyond. Having expanded from one studio at Raspberry Falls Golf and Hunt Club in Leesburg, Va. to five locations in Virginia and one in Pennsylvania with a growing team of experts, the academy is booming and students are dropping strokes from their scores every day.
McGuire has established a remarkable reputation worldwide, as he coaches professional golfers and elite amateurs around the globe.
In addition to coaching some of the best golfers in the world, McGuire also takes the time to properly train his staff every year in order to ensure the quality of the product. In the winter of 2016-17, McGuire spent several months with a group of seven coaches, taking the training to a whole new level. Those seven coaches plus McGuire have earned the right to be called Certified Performance Coaches, the only instructors in the Northern Virginia market with this distinction. There are performance-based programs offered by these eight coaches across multiple RGA locations that can be life-changing to any golfer of any ability; these programs span multiple pillars including full swing, short game and putting.
One of the Certified Performance Coaches and a director of instruction for RGA, John Miller, has also seen an unprecedented level of success among his clients. He has coached the last four high school state champions in the state of Virginia.
Along with talented staff with extensive training, the academy also has the most state-of-the-art technology. A lesson with an RGA coach includes video analysis, FlightScope launch monitors, K-VEST 3D swing analysis, and the SAM PuttLab. With all of these tools at the instructor's disposal, there is no guessing as to what to work on, and everything is based on actual data.
Beyond the RGA staff, the academy has also partnered with the most brilliant mental coaches and personal trainers around, making the experience all encompassing.